A four month one-on-one coaching program
I will help you find the core
of what blocks you from experience what you truly desire and to live your life more fully 
Using a body-based approach to explore your mind we'll uncover and integrate the pieces that are holding you back. The sessions are supportive, deep and transformative and as a result you'll experience amazing shifts from day one.

The sessions are taking place via online video call, in the comfort of your own home. Holding you with compassion in an absolutely safe and non-judgmental way, I'll make sure each step you take is the most aligned with your goals.
What is included in the program?

8 one-on-one (90 min) coaching sessions with the VITA™ Method
Your individual program will be customized to your needs in the most powerful and supportive way. 
These coaching sessions combines somatic body-based practices with neuroscience and modern coaching with ancient teachings of Tantra and Taoism.
Most coaching and therapies only work on a mind level, we go deeper: to the root of what is holding you back.
Personalized homeplay & audio/video practices
After our sessions, I send you personalized home practices called "homeplay" to help you integrate what we did in the session and deepen the process. 
These can include audio- or video guided practices, meditations, visualizations, self-pleasure practices, breathwork, and energy practices.  
And all the tools and resources you need to be able to support and empower yourself even after the completion of your coaching package
Post-session emails & extra support
After every session, I send you a follow-up email, re-counting the session and everything we did together. 
Often, the work in the sessions goes incredibly deep, and it's not always easy to remember everything that unfolds. By reading back through, you'll be able to further integrate, as well as see everything that we've done together and how you've transformed over the weeks.
You'll also have unlimited email access to me if you need any extra support.
"As a coach Sanna is warm, open and freeing in many ways. She made me feel safe, both in who I am and also in open ip for the problems and emotions I felt. I am forever grateful for the teachings she have given me."
"I want to thank Sanna from the bottom of my heart. To hear her own powerful journey and to receive all her knowledge gave me so much and is worth all the gold in the word"
This awakening and transformational journey is for women
• who experience resistance, pain and fear connected to sex and intimacy
•  who feel disconnected from their body, sexuality and self and have thoughts and feelings around that it is something wrong or something to be fixed with them
•  who have strong beliefs around how things should or should not be and a need for controlling things around them
•  who is feeling imprisoned in their own life, limiting them selves because of their condition in what they can eat, wear, do etc.
•  who want to learn how to be unconditionally loving and accepting towards them selves and taking the relationship to them selves to the next level
•  whose sex life and desire is almost gone (or even totally dead) but with a strong longing for connecting with their partner
•  who find it difficult to speaking up their needs, desire and boundaries
• who struggling with feelings of unworthiness of love an appreciation and a fear of that they will be abandoned if they are not able to have sex
• who is longing to feel safe during sex and worthy of experience full on pleasure
• who feel that they don't live their life fully
Ready to do something about it?
You can expect benefits like:
• more connection to your body and sexuality experiencing greater pleasure and lust
• an increased sense of self-love and worthiness
• an increased sense of safety and confidence
• feeling more relaxation and calmness
• enhanced clarity and understanding towards yourself and your patterns around intimacy and sex
• feeling joyful, sexually free and alive
• being ready to continuously move in the direction of what you desire
"Sanna met me in such beautiful way. She is very in tuned of what is needed in the moment and adapted the sessions after what I was in need for. She made me feel very held and safe"
"I want to thank Sanna from the bottom of my heart. To hear her own powerful journey and to receive all her knowledge gave me so much and is worth all the gold in the word"
What qualifies me to guide you?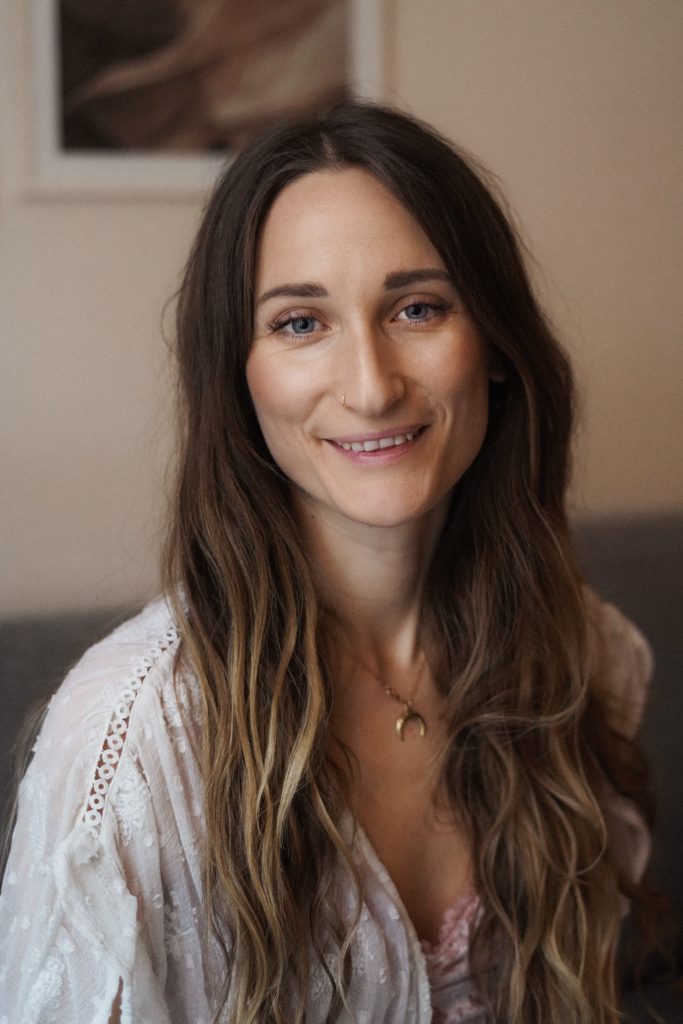 In addition to my hundreds of hours of training in sex, love and relationship coaching, I am also a certified Kundalini Yoga teacher and a legitimized Social worker where meeting people in challenging life situations was a part of my daily work.

I have practiced yoga, meditation and tantra for years and my own journey of healing sexual trauma and vaginal pain, through numbers of courses, workshops and books, has given me a great knowledge and wisdom in this area.
I know the physical but also the emotional pain that is connected to not being able to being intimate and have sex even if that is what is truly desired. 
I know how it feels like to feel that I'm not worthy of love and pleasure and not believing that I could ever be able to experience sex without pain and resistance.
I know how it feels like to feel completely stuck and to feel that I don't even know who I would be without this pain and trauma, to living as if it was a part of my identity.
I also know how it is to experience a big shift in this, where love, safety and pleasure fills up the space that's been occupied by fear and pain for so long. How it is to go from hating my vagina, believing she is a monster, to have a loving, healing and thriving relationship. To go from depression, anxiety and burned out to living a life full of joy, empowerment and aliveness. 
From personal experience and from seeing over and over my clients' healing and blossoming, I can guarantee you that this work is one of the most powerful out there.
THE VITA™ METHOD IS A TRANSFORMATIONAL PROCESS TO
HEAL AND AWAKEN SEXUALITY THROUGH THE USE OF 
HOLISTIC TOOLS.
Over a long time there has been a split between the overly mental approach of "positive thinking" or only talking about problems, which can bypass the true roots of an issue and the embodied teachings of Tantra and holistic sexuality, which contain powerful transformative tools, but don't usually translate well into a successful and professional career on their own.
Taking the most effective teaching of modern neurobiology, holistic healing, and modern coaching, and blending them with the ancient & powerful teachings of Tantra, Taoism, and Sacred Sexuality, VITA™ stands for: the Vital and Integrated Tantric Approach.
Through the powerful combination of holistic tools like breathwork, pleasure practices, trauma healing, meditative practices, energy work, sounding, and movement, this method offers a completely unique approach to healing and awakening sexuality.
Backed by modern science and empowered by ancient wisdom, we'll work with the primal brain and the deep subconscious, which allows you to actually resolve the issues that keep you from having the sex, relationships, and love that you desire and deserve.
It offers deep yet gentle healing to shift back into safety and love. Many women have experienced trauma in their lives, which is why this methodology incorporates and integrates trauma principles that gently work with the living system in a slow, attentive, and loving way. 
This allows overwhelmed or traumatized pieces to be guided into a space where they can be loved, held, and experienced from a centered space of safety. VITA recognizes and supports that human beings thrive by regularly experiencing states of ecstasy, bliss, surrender, connection, aliveness and freedom.
What if it doesn't work for me?
You get to talk with me in a free 60min discovery call to see if we are the right fit for each other. During this hour I answer all of your questions and present the methodology so you get a clear idea of what it entails.
Are single sessions available?
Yes, but this type of high-end coaching builds towards you achieving a specific goal. In order to cultivate the focus this requires, consistency and commitment are necessary and therefore I highly recommend a package before single sessions.
Why would this work help me when all the doctors and therapists I have seen have failed?
Most coaching and therapies only work on a mind level, we go deeper: to the root of what is holding you back. And often doctors and western medicine focus on the symptoms rather than the cause.
This method is built on effective teaching of modern neurobiology, holistic healing, and modern coaching empowered by ancient wisdom of tantra. This allow healing on all levels, mind, body and spiritual.
Healing takes time and that is what we give it in this longer period of time process where you and I commit together to reach the goal that you desire.
I'm in a relationship - will this program help me experience more connected intimacy with my partner?
The coaching program is designed to give you greater
understanding of what is becoming difficult for you (and also maybe when it comes to understanding your partner) around intimacy, which helps you to break the cycle of fear and resistance connected to sex.
When you know why you are acting a certain way and have tools that helps you to connect to safety and love within, it is easier to communicate your
boundaries, needs and desires.
This will of course affect the way you are experiencing intimacy with your partner along with the increased awareness and expansion in pleasure, which raise intimacy and sex to another level.
I am single, is this program for me?
Yes! The program is designed to empower you in your sexuality and life regardless or your relationship status. Pleasure Awakening is about connecting with your own self and your body, learn what you need in order to to feel safety and love from within and to connect with your desire and pleasure first and foremost. 
It's a wonderful thing to do for yourself and it enables you to
know what you want and need in future relationships (and to be able to experience full on pleasure and love no matter what).
Can this program help my relationship?
If you getting more alive and full of joy and pleasure, knowing what you want and need in order to feel safe, while experiencing more self-worth and love will help your relationship, then, yes. But this isn't a relationship focused course, it's focused on you.
With that said, I have seen this work have profound affect of all my relationships in life.
Am I too old to do this course?
Nope. There´s not a number too high and I have worked with women in their 60s – feeling safety, love and pleasure during sex is important at any age and I warmly welcome you bringing
your special wisdom to this process.
I don't experience sexual trauma or vaginal pain but I feel disconnected to my sexuality, my partner and a loss of pleasure. Is this program still for me?
This program is designed for women who experiencing any kind of challenges, fear, resistance, trauma, numbness and/or pain connected to sex and intimacy. You can book a discovery call and we will discuss how I can tailor the program to your specific needs.
How much time do I need to dedicate each week?
On top of your 90 min weekly coaching session with me, I'll give you some extra practices in between sessions to go deeper and help integrate what came up during the session.
These practices – called homeplay – are an essential part of this process in creating sustainable and integrated change. That being said, they are also tailored to your schedule and to who you are. This work is here to support you.
I have experienced trauma. Is this work trauma-informed?
Yes, my training is trauma-informed and I am ready to hold a safe space for you. However, if you hold severe and unresolved trauma, I strongly recommend our coaching be done after or in combination with weekly or bi-weekly therapy.
Do I have to be in a specific country to enroll in the program?
No. You can be anywhere in the world and enroll in this program as our sessions will always take place over online videoconference. As long as you have a reliable Internet connection you are good to go.
What kind of access do I have to Sanna in between sessions?
The Pleasure Awakening coaching program gives you unlimited email access to me and I will always answer within 48 business hours.
Do you only coach in English?
I coach both in English and in Swedish.
My clients are from all over the world. I have a flexible schedule and all it takes is to find hours working for both of us.
How does the enrollment work?
First step is to book your discovery call. There we'll get to know each other and take a deep dive into where you're at and what we can do to get you where you want to be.
These calls are free of cost and zero pressure. At the end of our call you get to decide if you want to commit to the program.
Are you ready to awaken your pleasure?